Sound Generator is a visual & runtime software audio synthesis suite for Unity. Create new sounds visually within Unity or even at runtime in your code. Apply filters and modifications to existing sounds for an infinite variation of sounds every time you use them.
Available on the Unity Asset Store
Sound Generator is available on the Unity Asset Store.
Get it now
---
Videos & Screenshots
Attach to GameObjects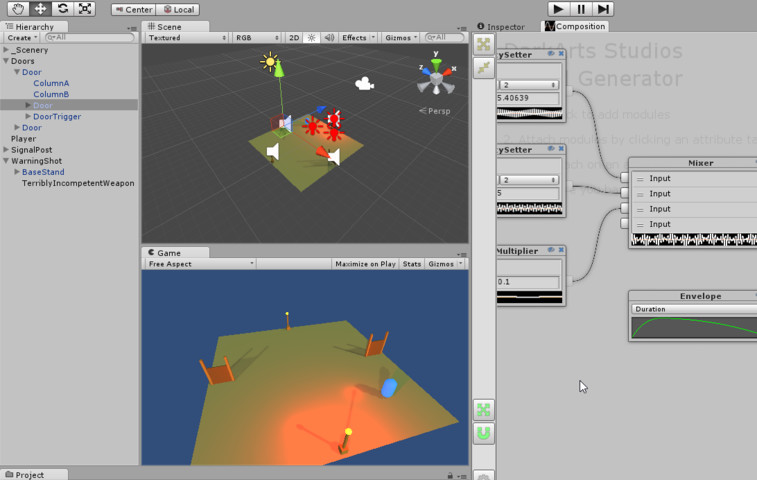 Share Prefab Sounds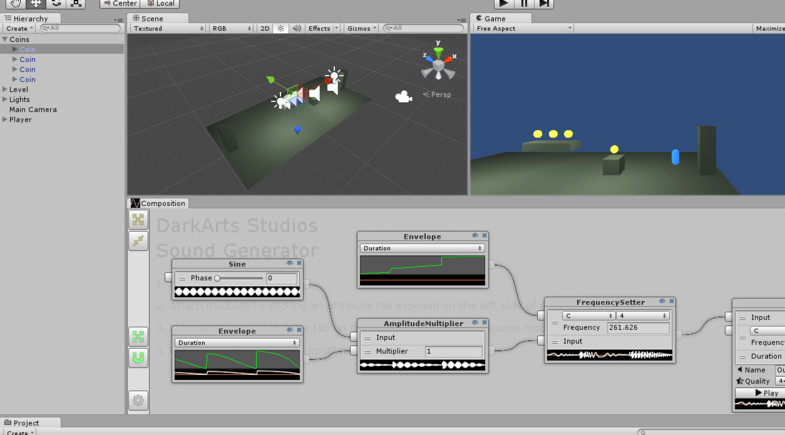 Many Effects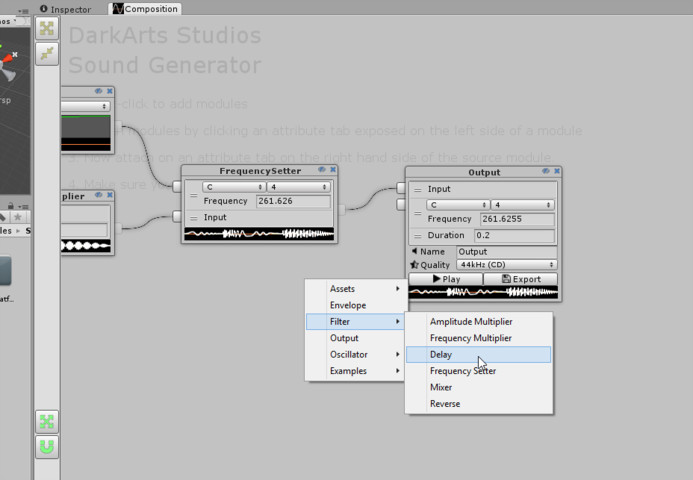 ---
Unity WebPlayer Demos